Redlands Tile and Grout Cleaning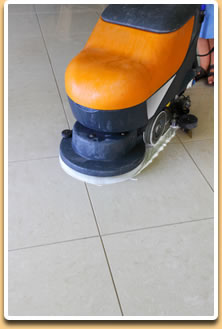 Are you looking for professional assistance with tile cleaning? Redlands locals who don't have the time to scrub their tiles for hours, or who otherwise just can't get out stains, should call in the experts here at Redlands Green Carpet Cleaning. We have been in business for years, and we have spent time working with all kinds of tiles, to include travertine, marble and ceramic. We work with tiles that are located throughout your home or commercial building. We've dealt with tiles on countertops, on floors and in showers. No matter where they are located, we can get them looking as clean as possible. All you have to do is reach out to the experts when the job is just too hard or when you don't have the time to do it. Our tile and grout cleaning in Redlands, California is a great service that ends up saving customers money in the long run. Why, do you ask? Because it saves customers from the cost of replacement. You don't have to replace tiles that are perfectly capable of being cleaned. When there is a problem with stains, it generally is because there is dirt trapped in the grout. This can make your kitchen look dirty, no matter how many times you mop the floors. Allow us to get the job done to your satisfaction. Give us a call today and we will provide you with all of the information that you need. There is no room for disappointment when you go with our team for Redlands tile and grout cleaning solutions.
Call today for a free price quote: (909) 784-2819
We welcome any and all questions. Some of the questions that we frequently hear have been listed here:
Q: I have expensive travertine tiles in my home. Do you have the solutions to clean those, or do you just deal with the most basic materials?
A: We have non-toxic, environmentally-friendly solutions to clean all sorts of tiles, from ceramic to marble. We always spot test to be sure of the solution that we are using, of course. So yes, we do have the solutions to clean your tiles!
Q: Are you certified?
A: Not only are we certified, but we are insured for the peace of mind of our customers, too. When you hire us, you can trust that we have the proper qualifications to do the task at hand.
Go with us when you are in need of expert tile cleaning. Redlands Green Carpet Cleaning has been around for years, and we will never do anything to jeopardize our reputation. Give us a call and we will provide you with Redlands tile and grout cleaning services that can't be beat!
Call us: (909) 784-2819